The Dermaray UV is the latest development in home UV phototherapy. It is equally suitable for individuals at home, the doctors clinic or a hospital providing out patient equipment. No longer is the home phototherapy patient required to manually and awkwardly both calculate and manage each and every treatment of a program that may last many months. Dermaray UV takes the guess work out of home UV phototherapy for individuals managing each and every treatment. In a hospital or doctors practice the Dermaray UV computer can be programmed with up to 10 patients each with as many as 32 treatment areas. Add to this Dermaray UV is the ONLY battery operated home UV phototherapy system and comes with a universal power adapter and battery charger.
It includes many unique safety features found only in Dermaray UV. Dermaray UV makes other UV systems seem old and obsolete. Dermaray UV has been designed by users of home phototherapy equipment and operates the way that patients want.
In professional settings the onboard computer allows doctors to program treatment plans for patients and to service multiple patients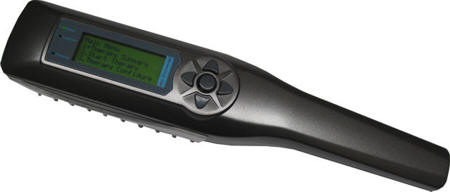 Dermaray UV features
2 year factory warranty

standard with Philips Narrow Band UVB NB311 medical bulb

Battery operation with inbuilt charger

Universal 110 ~ 260v battery charger and power supply

Unique safety features that include proximity detection, session management, frequency alert, computer calculated and computer managed exposure programs.

Comes standard with 2 sets of safety goggles, small and large type

Available with UVA or WB-UVB for a nominal extra cost

World wide delivery by express courier to your door

No doctor's letter or prescription required

Designed and manufactured in Australia under ISO9000 standards

Dermary UV Quickstart guide (always read the user manual first)
Dermaray UVB treatment tutorial videos
All of the videos on Beat Psoriasis are available on the Dermaray YouTube Channel here.